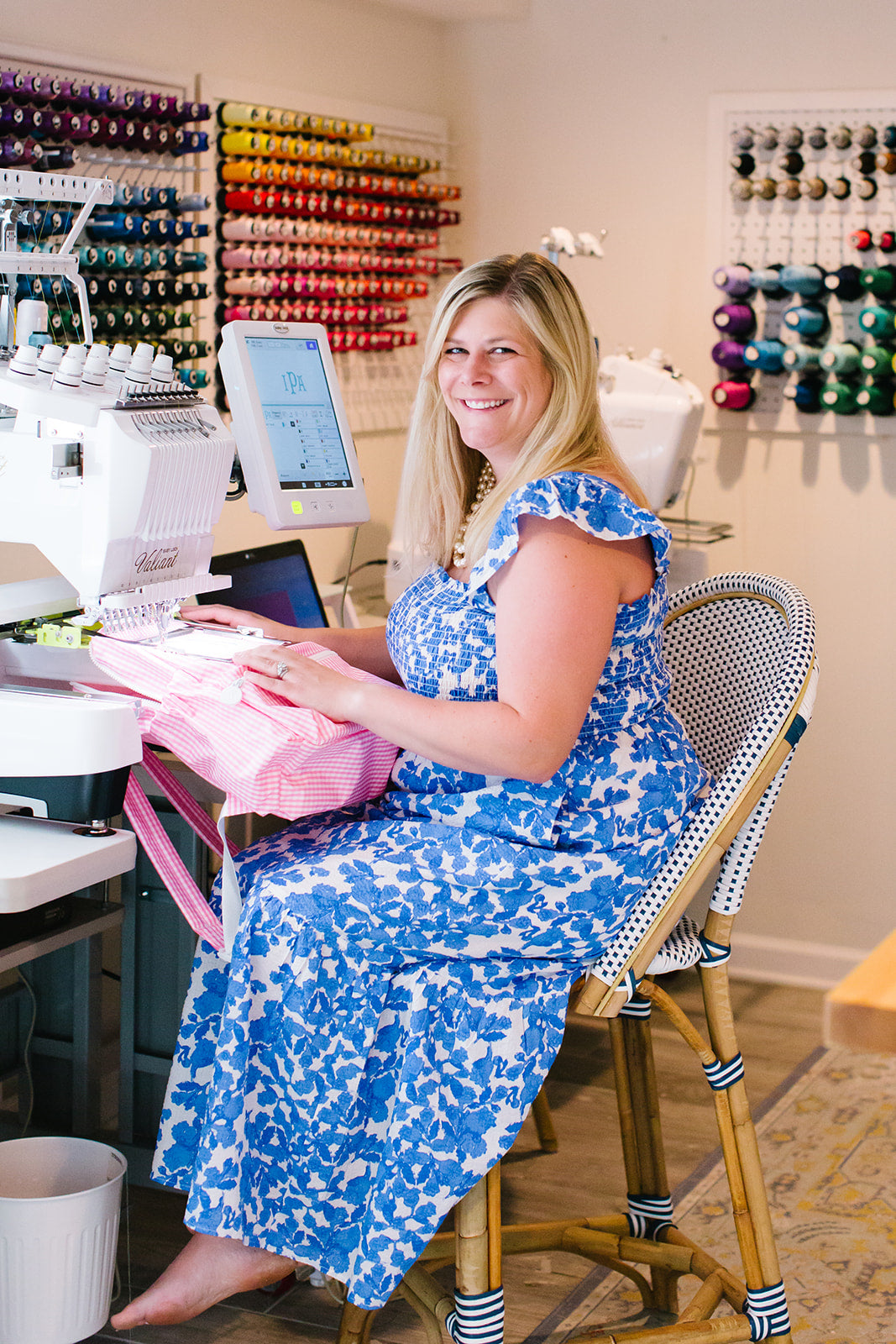 Meet Laura
Welcome to Catalina Stitching Company! I am Laura Wood, founder and owner. I started this 'little company that could' in 2015 in my basement at our first house on Catalina Street! It was there that I began to put in the determination, hard work, and heart to realize I could bring my passion for all-things-monogrammed to life.
In the past 8 years I have been lucky enough to experience growth I hadn't dreamt of for this company. I've expanded my product lines and machinery, met amazing fellow small business owners who lift each other up, and been supported by a wonderful community here in KC and around the country. 
Life is busy and chaotic in the best possible way. By day, I'm a dental hygienist and will happily offer my best advice on oral care (a good electric toothbrush is a must). My husband, Mark, and our kids, Charlie, Ellie, and Sloane, love to be outdoors together and spend time swimming with my parents. I couldn't forget our two crazy dachshunds, Trudy and Sally, who contribute to 95% of said chaos - if you have a dachshund, you know! 
Thank you from the bottom of my heart for your support of Catalina Stitching Company, and letting me help you celebrate life's moments - big and small.